PLCS Accreditations
PLCS Ltd is committed to providing a quality service tailor made to its customers needs, a service backed by the expertise and resources of top quality resources and industry accreditations.

Achilles
Achilles are one of the world's largest and most trusted providers of supplier information that assists and supports the procurement process. They identify, qualify, evaluate and monitor suppliers on behalf of major organisations worldwide. in doing this, they build and support online communities in many industry sectors, creating unique and powerful global networks.
Their services deliver lasting benefits for buyers and suppliers, including new access to new business opportunities, improving procurement efficiency, and reducing supply chain risk.
Achilles was created in 1990 in Norway. Today they have offices all over the world. With headquarters in the UK, they employ around 670 people in 23 countries, offering global procurement services, with local expertise. Their communities serve more than 750 of the world's largest companies and over 77,000 registered suppliers.
For further information about Achilles, visit: www.achilles.co.uk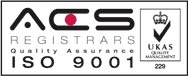 ISO 9001
The most widely recognised standard is ISO 9001, a basic quality management system that can be used in industries of any size, anywhere in the world. Registration to ISO 9001 (or other quality/management systems) provides objective proof that a business has implemented an effective quality management system, and that is satisfies all of the requirements of the applicable standard. An external, impartial expert called a registrar or CB (Certification Body) conducts an on-site audit to determine whether or not a company is in conformance to the standard. If they are found to be in conformance, they will be issued a certificate showing their address, scope of operations and the seals of the accreditation bodies that give the registrar its legitimacy.
For further information about ISO 9001, visit: www.iso.org/iso/home/standards/management-standards/iso_9000.htm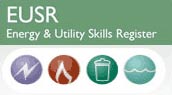 EUSR
EUSR is designed to support industry employers and add value to the sector. As the Sector Skills Council (SSC) for the gas, power, waste management and water industries, Energy & Utility Skills (EU Skills) operates an independent skills platform, referred to as EUSR, which provides recognised standards for the utility sector.
Individuals who qualify for registration with EUSR are issued with a card and appear on the EUSR website. EUSR is beneficial to both employers and individuals as they move between companies or between industries. Employers have a robust way of verifying the abilities of their workers while individuals have a recognised method of demonstrating their abilities to employers.
For further information about EUSR, visit: www.eusr.co.uk

Seal for Life Industries
Seal For Life Industries is a full subsidiary of Berry Plastics Corporation, USA, and encompasses a number of leading industry brands. They attach great value to the integration of their partners, and pursue close and mutually rewarding relationships with customers and business partners alike.
For further information about Seal for Life Industries, visit: www.sealforlife.com